Putting Good and Life back together.

Currently accepting new clients!

Please call me at 360-605-1772 to schedule an appointment.
Welcome to Buena Vida Counseling
I journey with adults, parents, children, and teens in their search for wellness. I practice strengths-based counseling grounded in respect for your personal journey.
Style
When someone invites me to be their counselor, I listen carefully to their hopes and fears, their pain and sense of loss. Tears and laughter are often a part of this process, as is sitting silently with them if they are unsure what they are feeling. We listen to the body and mind in order to figure out what would be most helpful. I count it as a high honor when people allow me to journey with them through a part of their life.
I use techniques that strengthen coping skills, focus on thoughts and emotions, and allow the wisdom of the self in the body to come forward. I stay up-to-date on mind and brain research and thoughtfully incorporate modalities that work with my personal style and theoretical orientation, which is Person-Centered.
Contact
Buena Vida Counseling
Christina M Wellman, LMHC
P.O. Box 541, Shelton, WA 98584
Got a question about therapy in general or need counseling? You can reach me by email, phone, or using the contact form. Just so you know: email is not considered confidential, and for that reason I prefer to talk over the phone more than using written communication.
Location, Rates, Hours
Location
Shelton
Located in the 1912 Building in downtown Shelton
Across the street from the post office
221 W. Railroad Ave. #2 (office is upstairs near the elevator)
Rates and Insurance
Rates
$160/hr. Buena Vida Counseling does not discriminate based on ability to pay. Please see insurance section for more details. In addition to being in network with many insurance companies, I offer a sliding fee scale and 2 pro-bono sessions per month.
Insurance
I take most Medicaid (i.e. Apple Health) plans and I also work with a wide range of insurance companies: Amerigroup, Apple Health, Coordinated Care, First Choice Health Network, HMA, Molina, Premera Blue Cross, and Regence Blue Shield. I may also be able to see you out of network. As a Licensed Mental Health Counselor (LMHC) I cannot take Medicare. Please look for a Licensed Clinical Social Worker (LCSW) or a psychologist if you have Medicare. Check with your insurance company if not listed above to find out what you would be charged for outpatient mental health counseling.
Some education about insurance companies. Please know that insurance companies re-imburse at a very wide range from $35 for a 45 minute session up to over $100 per session. I am re-imbursed according to their pay schedule rather than by my hourly rate.
Hours
I work Monday-Friday 9-5, with the last appointment at 4 p.m.
Evening and weekend appointments are available for established clients.
Crisis
At times I may be out of town or at a training and not check email for several weeks. The best way to contact me is by phone. Please call 360-605-1772 if you need to talk to me. Even so, at times it can be up to 10 days before you hear back from me. If you need emergency mental health assistance, please go to the nearest emergency room or call 911.
Schedule an Appointment
About Christina Wellman, LMHC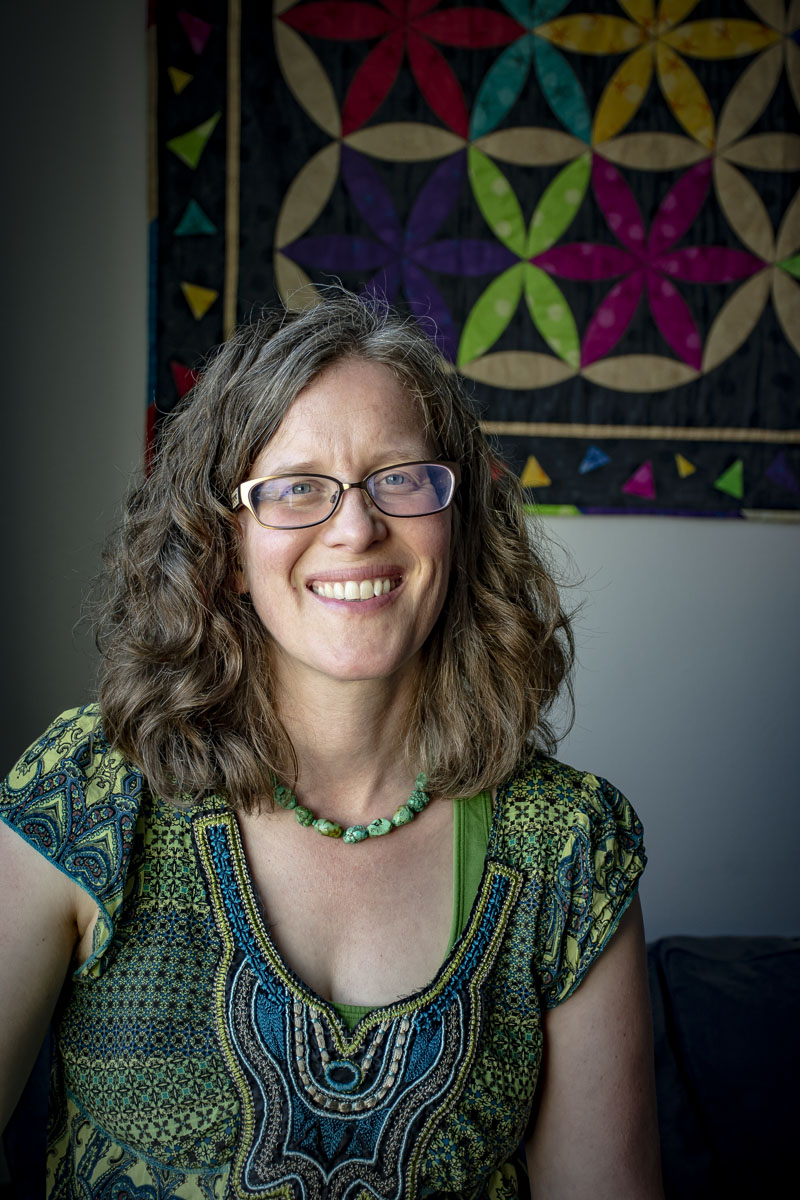 Christina M Wellman, LMHC
Buena Vida Counseling, PLLC
Ms. Wellman is a Licensed Mental Health Counselor and a "Child Mental Health Specialist."
Areas of Expertise
Christina Wellman has worked with survivors of trauma and on issues of grief, neglect, and abandonment. She has worked with individuals challenged in their parenting, with adults weighed down by depression, and people struggling to make sense of life after the sudden death of a loved one.
She has specialized training in working with children under the age of 12 in play therapy and their parents. She also has committed to becoming a culturally humble practitioner in working with the Latinx community, with Native clients, with Transgender clients, and with LGBTQIA+ clients. She uses a lens of intersectionality to work with individuals in examining how identity, life experience, and systematic discrimination impact individuals and communities. Christina is person-centered in her theoretical orientation. She has specialized training in in Mindfulness-Based Stress-Reduction (MBSR), in ACT (Acceptance and Commitment Therapy), Motivational Interviewing, Core Training for Sexual Assault Providers (provided by WCSAP), Internal Family Systems, and in Trauma-Focused Cognitive Behavior Therapy. She is currently working on becoming a Registered Play Therapist-Associate.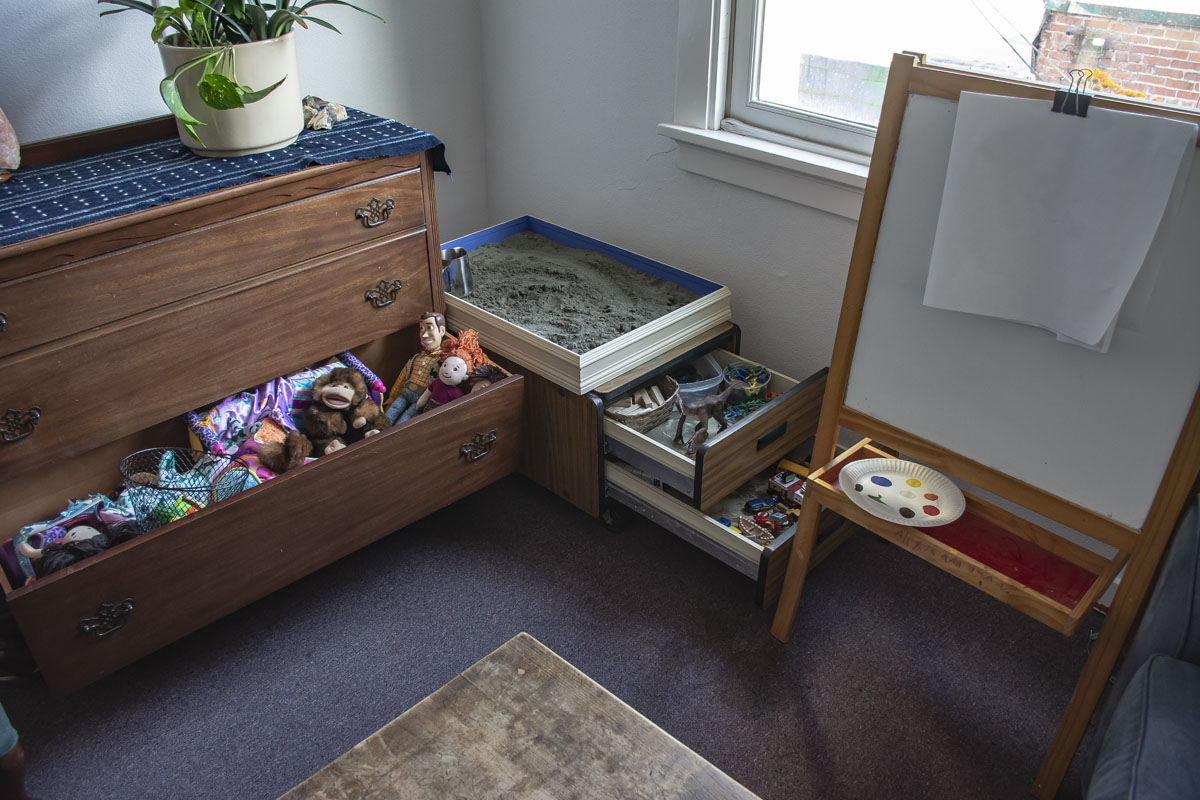 Education and Experience
Ms. Wellman has been licensed as a Child Mental Health Specialist since 2012. She became a Licensed Mental Health Counselor in 2014. She has worked as an in-home crisis counselor, with community mental health, and in private practice.
Ms. Wellman graduated from Washington State University in 2010 with a MA in Counseling Psychology. This program focused on multicultural counseling and social justice while preparing students to work with adults in many different settings and throughout the lifespan. She opened a private practice in Mason County in 2015. Before becoming a counselor, she worked as a systems and professional helper in a variety of roles.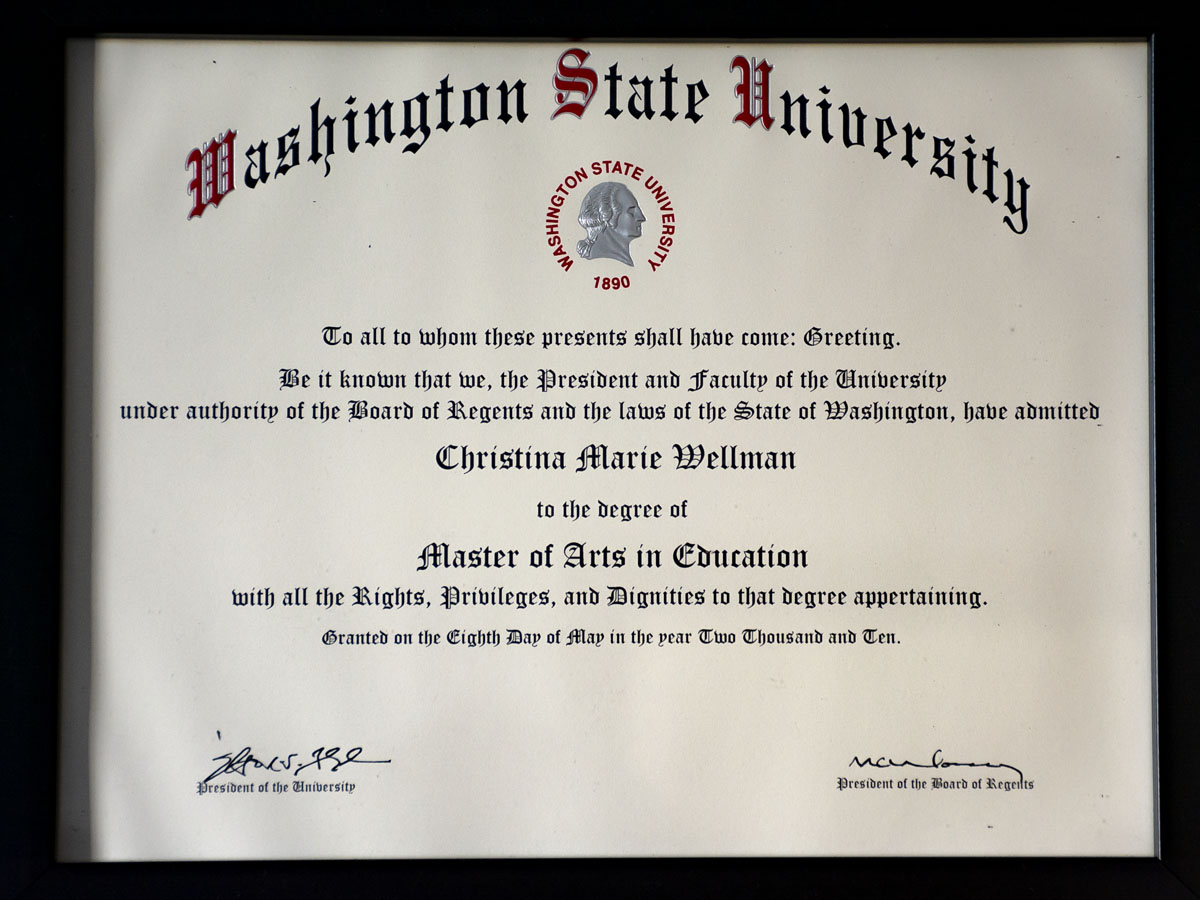 When Ms. Wellman was a community organizer in rural El Salvador, her work was framed as accompaniment—of being with people while they are on their own journey. That framework continues to inform her work today. When she worked as a tribal planner, she learned about the power of culture and family and came away with a deep respect for the original people of this land, the Squaxin and Skokomish and Nisqually.
She is a member of the Washington Mental Health Counseling Association and holds certification as a National Certified Counselor (NCC).
Putting Good and Life back together again.